---
---
Fleet technical management
Combined with our other airframe and / or engine and component services, this can be packaged to form the core of Fleet Management program, tailored specifically for the customer's operational and commercial needs.
These programs, include the following value added services:
---
Planning Disposition
Daily fleet maintenance planning activities and the resulting daily aircraft assignments are performed in close cooperation between an operator and Tunisair Technics.
Tunisair Technics provides the overall planning (time frame and maintenance content), check scheduling and definition of work packages to be performed on a daily basis.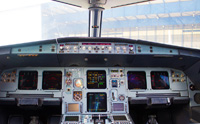 Phase-In /-Out
Tunisair Technics has broad experience of aircraft phase-in and phase-out, such as, but not limited to:
Inspection of aircraft and documentation
Modifications
Bridge-in checks
Preparation of necessary documentation at aircraft phase-out
Preparation of necessary documentation at aircraft phase-out
Assistance with obtaining a valid C of A for Export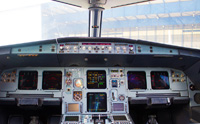 Configuration Control
Tunisair Technics processes the individual flight time and flight cycle data of your aircraft and controls and reports on the aircraft configuration status.
We also provide the necessary documents (AD, SB and component status), frequently on CD ROM. The same data is available and accessible to you through our dedicated e>Customer portal.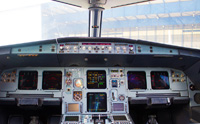 Engine Trend Monitoring
In order to increase the operating efficiency of engines and avoid in-service damage, we perform engine data analyses and evaluate engine performance.
Based on early recognition of deviations in data and trends, additional checks and maintenance can be designed and planned before malfunctions occur. In addition, the information collected can be used to schedule engine replacements. As a result, expensive damage can be avoided, unplanned engine replacements minimised, and maintenance work reduced.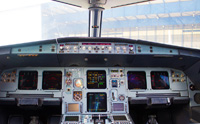 Mandatory Modification (AD)
Tunisair Technics performs full compliance management for Airworthiness Directives (AD) consisting of:
Monitoring aircraft, engine and component ADs
Evaluating applicability to aircraft, engine and component ADs
Preparation for compliance by means of approved data or by issue of an Engineering Order (EO)
Provision of information to you on the applicability of the AD to your fleet and to the performance of the AD on your aircraft, engines and components
Submission of a Modification Approval Sheet (MAS) to you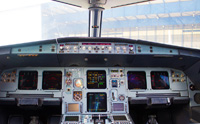 Non Mandatory Modification (SB)
Tunisair Technics assesses non-mandatory airworthiness approved data, Alert Service Bulletins, All Operators Telexes/Letters and Service Bulletins to:
Monitor aircraft, engine and component non-mandatory modifications
Evaluate the applicability of aircraft, engine and component non-mandatory modifications
Evaluate the impact of the non-mandatory modification on your aircraft, engines and components non-mandatory modifications performance
Submit the Modification Approval Sheet to you if Tunisair Technics recommends performance of an optional modification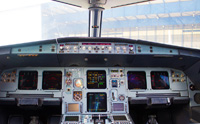 Maintenance Programme
The Aircraft Maintenance Programme (AMP) of each operator's aircraft type describes the technical activities required to maintain the aircraft in an airworthy and reliable condition.
The Maintenance Programme consists of scheduled maintenance tasks to be accomplished at specific intervals, with the objective of preventing deterioration in airworthiness and reliability levels.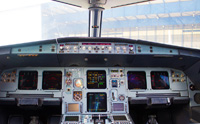 Manual Changes
Tunisair Technics provides engineering support for the incorporation of changes in the aircraft- and systems-related manuals in accordance with EASA Part 145.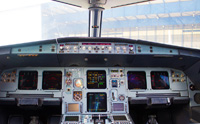 Electrical Load Analysis
Tunisair Technics provides engineering services in relation to electrical system load.
These services consist of an analysis of electrical load changes in preparation for proposed modifications based on an aircraft manufacturer's service bulletin (SB), or supplementary type certification (STC), and the registration of electrical load changes resulting from modifications to the aircraft.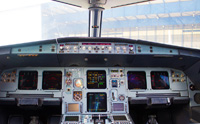 Weight and Balance
Tunisair Technics can trace aircraft weight development and changes to an aircraft's centre of gravity resulting from modifications or repainting. This weight and balance data can be used to create load sheet calculations for flight operations.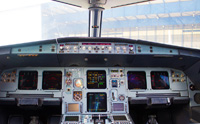 Failure Analysis and Investigation
Failure analysis and investigation is always necessary following an aircraft incident or the repetitive occurrence of a failure.Our support will help you avoid annoying recurring failures.
Tunisair Technics' trouble shooting department has the know-how and capability to make remote recommendations to your line maintenance engineers.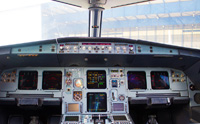 Project Management
Tunisair Technics provides time-limited investigations and projects such as - but not limited to:
Acting as a project leader or project member for detailed specification of new aircraft systems, cabin issues, Buyer Furnished Equipment (BFE), component and vendor selection, etc.
Providing initial provisioning activities (e.g. recommendation of stocking levels)
Providing substantiation for the operator's certification process
Business development (strategic and technical product management)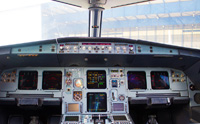 Final Assembly Line Supervision (FAL)
Our complete service includes support during the final assembly line inspection up to the ferry flight, which ensures total continuity throughout the entire aircraft delivery process.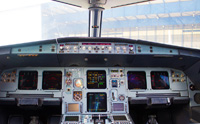 Aircraft Delivery Inspection
For the operator and owner of a new aircraft, it is very important that the aircraft is inspected and checked during the assembly and acceptance phases. Tunisair Technics offers delivery inspection on the final assembly line, as well as at the delivery centre. Services consist of all inspections from the start of assembly up to delivery to the owner and operator, and include:
Monitoring and review of all production documentation, customer quality logbooks and aircraft inspection reports
Preparation and review of all documentation required to start the customer acceptance checks at the delivery centre
Close cooperation with the customer and liaison with the manufacturer's delivery team during all stages of aircraft acceptance
Daily review of technical and quality log books to ensure that the critical path is adhered to during the delivery phase
Liaison with delivery-, quality-, test flight- and customer inspection managers, as well as ferry flight coordinators, to ensure smooth and on time delivery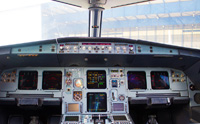 Flight Time Recording
In order to perform maintenance planning for full support- and component contract customers, airline flight hours and flight cycles are loaded onto our AMASIS system. This ensures that no ADs or time-controlled components exceed their manufacturers' limits.